Portfolio webdesign
Bekijk hier diverse portfolio voorbeelden van webdesign door Arloz. In het begin ontwikkelde Arloz veel geanimeerde Flash websites. Door het hoge grafische gehalte en het gebruik van interactieve animaties kreeg Arloz al snel aanvragen voor de ontwikkeling van websites voor Nederlandse retailers en ontwikkelde ik brand Flash websites voor bekende modemerken.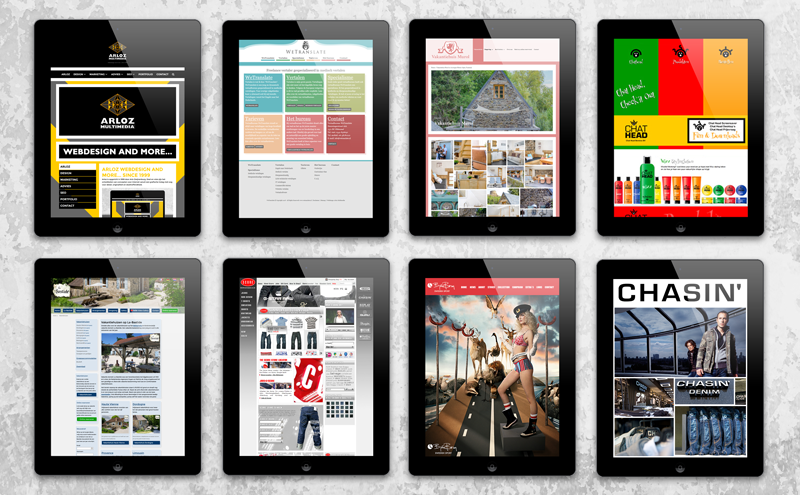 In de loop der jaren is tot mijn spijt Macromedia Flash software en browser ondersteuning langzaam van het internet verdwenen dus deze Flash websites kan ik u niet laten zien. Sinds 2017 is er een HTML-based opvolger 'Adobe Animate CC 2017'. Nu gebruikt Arloz deze animatie technieken voor de ontwikkeling van web animaties, HTML5 banners en banneradvertenties met Adobe Animate CC software.
Portfolio webdesign WordPress website
Een portfolio voorbeeld van een WordPress website die is ontwikkeld door Arloz is de website van het 'Vakantiehuis Murol' in Frankrijk.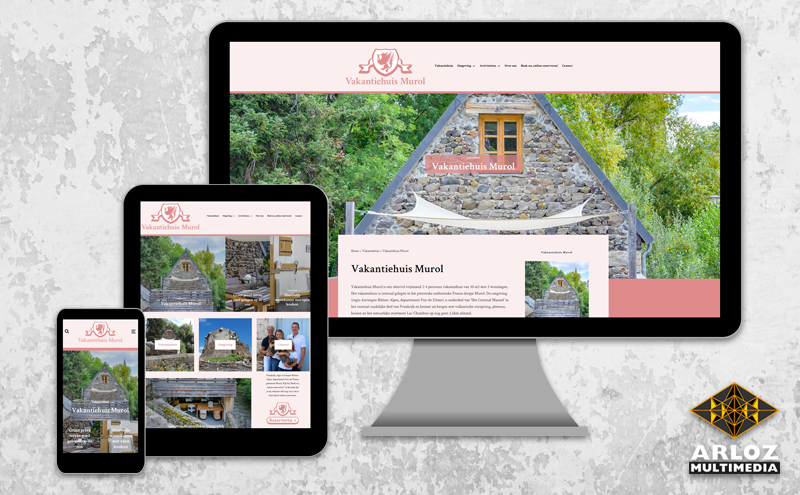 Portfolio overzicht
Alle getoonde portfolio voorbeelden en opdrachten zijn ook op aanvraag.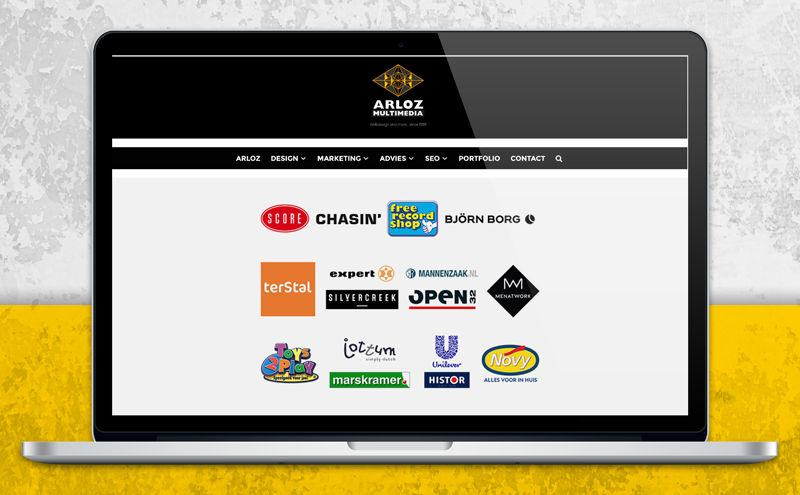 Arloz werkte o.a. voor en i.s.m.
Portfolio klanten uit het verleden en heden, Arloz Multimedia - 1999 tot 2020.
Webdesign (websites) voor o.a.
Bamboo XL - Bjorn Borg - Cafe Verheyden - Chasin' - FreeRecordShop - HypeBazaar - La-Bastide - LoVen-SP - Men at Work - Promoresults - Score Wholesale B.V. - TotalCreation - Vakantiehuismurol.nl - VJ.nl - Wetranslate - WitteWoningMakelaars.
E-commerce (Webshop design, interim management, SEO) voor o.a.
Chathead - e*cube - Expert - Florient - Jellyfish lampen - Score Wholesale B.V. - terStal familiemode.
Affiliate en adsense banners (GIF, FLASH, JPG & HTML5) voor o.a.
Blitz - Bokkz - Canvassite - Grachtenhuis - Expert - Mannenzaak.nl - Men at Work - OPEN32 - Promixx - Silvercreek - Score - Summit Travel - terStal familiemode.
Arloz portfolio klanten i.s.m
Naast mijn eigen klanten zijn er ook externe reclame-, advies- en internetbureaus waarvoor ik als onderaannemer heb gewerkt. Dit zijn naast langlopende projecten, interim advies en interim management ook eenmalige projecten of reclame campagnes m.b.t. internet, marketing, SEO en instore design.
Externe opdrachten als onderaannemer voor o.a.
Blitz Casino's - Jottum - Histor - Marskramer - Novy - Toys2Play - TotalCreation - Unilever - VW.
Mocht u vragen hebben over 'webdesign' of meer informatie willen hebben over de mogelijkheden die Arloz biedt m.b.t. webdesign?
Contact is snel gemaakt!
Website en webshop showcase